9TH – 11TH DECEMBER 2019
SEMINAR HALL – IIT DELHI, INDIA
ACCOMMODATION
National Digital Library of India, IIT Kharagpur will take care of travel and accommodation of speakers and panelists. Participants who are attending the conference, will need to arrange their travel and accommodation at their own cost. A few nearby accommodation options are mentioned below.
Hotel Oscar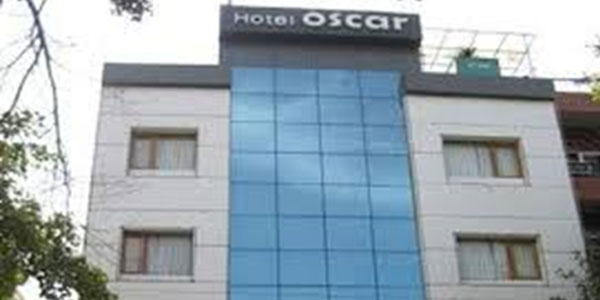 After a comfortable 20 minutes ride from Indira Gandhi International Airport, you are assured of a warm welcome and personal escort to your room following a speedy check-in.
The graciousness and hospitality finds vibrant expression at Hotel Oscar. We assure you a stress-free and enjoyable stay.
Round the year, the Hotel Oscar is a hotel for every traveller. Whether you are going to travel for business or pleasure, you will appreciate our contemporary, spacious guest rooms designed with your comfort in mind. Our mission is to provide a world class hospitality services.
Distance from Airport – 10.5 KM
Distance from the venue – 1 KM
Hotel South Gate
The Hotel offers some of the city's finest accommodation, dining experiences and comprehensive conferencing and banqueting facilities. The hotel offers the ideal blend of business and leisure. Conveying an exquisite sense of design and an uncompromising commitment to comfort, Hotel Southgate elevates gracious living to a new level. The property is 7 km from the historic India Gate. It is 15 km from Delhi Railway Station and Delhi Bus Station. The Indira Gandhi International Airport is 17 km from the Hotel.
Distance from Airport – 17 KM
Distance from the venue – 2 KM
OYO Iris Park
Iris Park started operations in 2009 with twenty-one rooms as a bed and breakfast. In 2011, it expanded operations to becoming a fifty-seven room establishment. The hotel offers around-the-clock service in terms of Front Desk(Reception), Food and Beverages(Kitchen and Room Service) and Housekeeping Services. The hotel owns and maintains its own cars with its team of chauffeurs, made available for our guests on a twenty-four hour basis.
Distance from Airport – 10.2 KM
Distance from the venue – 5 KM
Hotel Shreyans Inn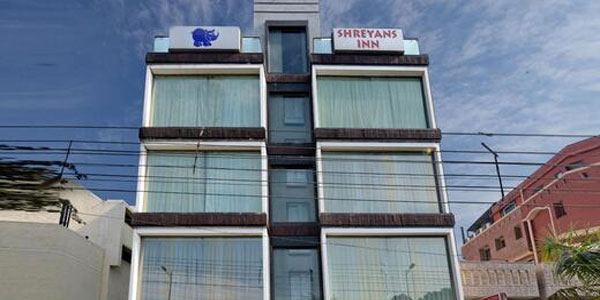 Hotel Shreyans Inn, Safdarjung Enclave, New Delhi is a very comfortable, convenient and affordable hotel in the capital city. The hotel is located in the hub of New Delhi and is near the Airport and Railway Station. The hotel is a great destination for guests who are visiting the city on business or leisure trips. The hotel also gives you easy access to commercial hubs in New Delhi. Our hospitality and quality service is well known around the city and we assure you the best stay in the hotel.
Distance from Airport – 9.3 KM
Distance from the venue – 3 KM
For booking and inquiries, please contact:
Mr. Ravinder Rawat
M: +91 9650605609 / 991 020 8703 | T: +91 124 461 7707 (D) | E: ravinder@cimglobal.net
Important terms & conditions for accommodation booking:
Rooms subject to availability at the time of booking.
Rooms shall be booked only on the receipt of advance payment by Official Travel Partner – CIMGlobal.
All rates are per room per night basis.
Room check-in / checkout time is 1200 hrs (IST). If arriving late night / early morning, the room has to be booked from the previous night for immediate occupancy.
Payments if received by bank transfer should be in full and should include Bank processing charges (if any).
Booking amendments in stay reductions / cancellations before 35 days from check-in date will attract 01-night retention charge.
Booking amendments in stay reductions / cancellations less than 35 days from check-in date; or early departures after check-in / No shows will attract full retention for the cancelled days.
Booking amendments/cancellation should be communicated through e-mail at ravinder@cimglobal.net
All taxes are Government mandated and may change / increase / decrease. The Tax structure applicable during event dates shall apply. In case of any changes in Tax structure guest will pay directly at hotel.
All refunds towards the cancellation of rooms (if applicable) shall be processed post event.