9TH – 11TH DECEMBER 2019
SEMINAR HALL – IIT DELHI, INDIA
INTELLECTUAL PROPERTY RIGHTS FOR THE NETWORKING OF LIBRARIES, INFORMATION & KNOWLEDGE CENTRES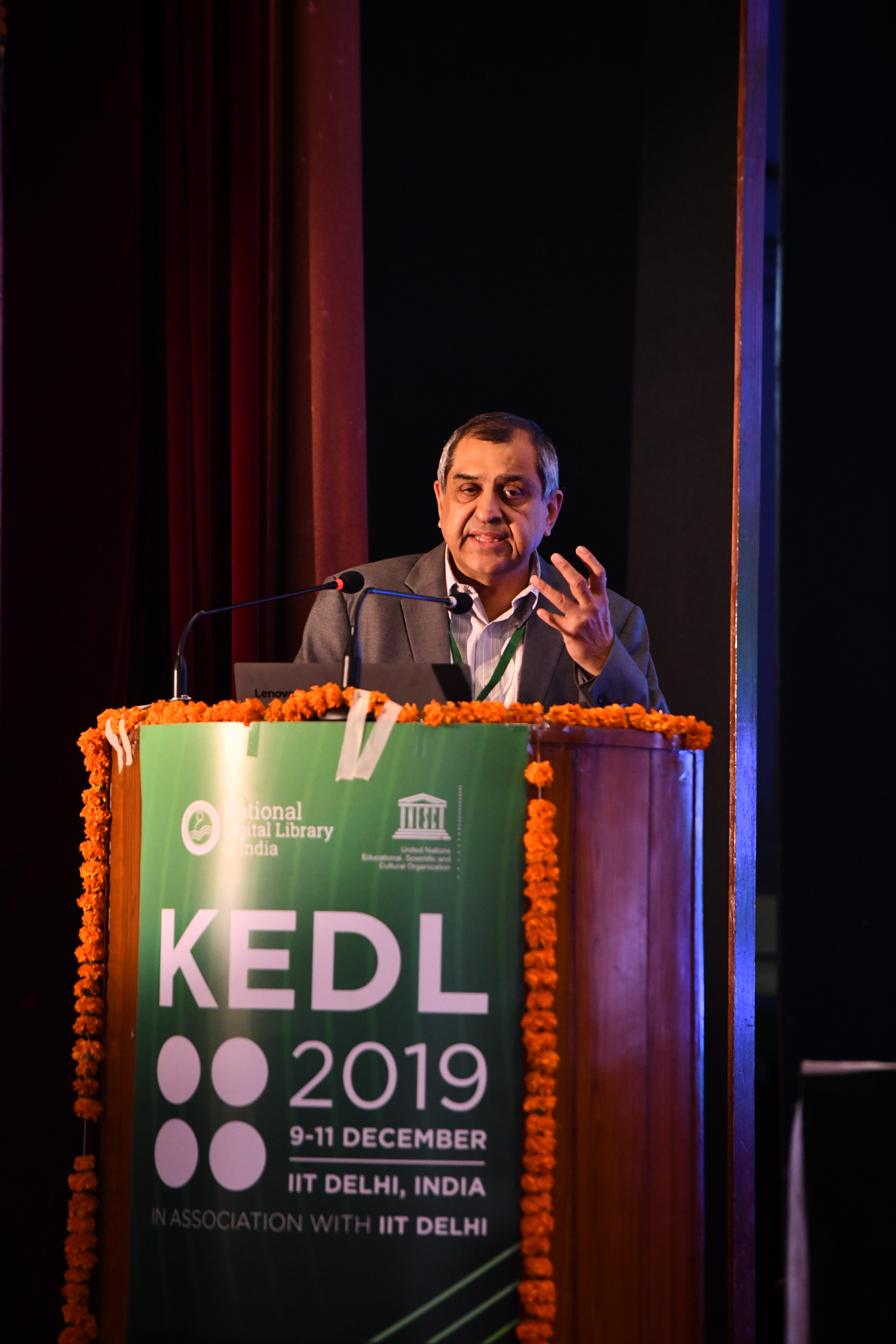 PROF. PRABUDDHA GANGULI

CEO, Vision-IPR,
Mumbai, India
Visiting Professor,
Rajiv Gandhi School of
Intellectual Property Law
Co-PI National Digital Library of
India, Indian Institute of
Technology, Kharagpur, India
Advisor, Indian Institute of
Technology, Jodhpur, India
Prof. Prabuddha Ganguli is the CEO, Vision-IPR, Mumbai, India. He is also a
Visiting Professor, Rajiv Gandhi School of Intellectual Property Law, Co-PI National Digital Library of India, Indian Institute of Technology, Kharagpur, India, and Advisor, Indian Institute of Technology, Jodhpur, India. He started as visiting scientist at the Chemistry Division of the Bhabha Atomic Research Centre in Mumbai in 1980, after completing M.Sc and Ph.D. followed by postdoctoral research at the Johannes Gutenberg Universitat, Mainz, Germany as an Alexander von Humboldt Foundation Fellow and as Research Associate at Windsor University, Canada.
ABSTRACT
His professional career spans academics to international industrial experience for 2 decades (1981-2001) in diverse managerial roles such as research scientist, R&D management, strategic management of IPR in businesses, manufacturing, technology transfer, knowledge management systems in businesses, managing corporate information security and corporate planning. In 2001, as an entrepreneur, set up his proprietary firm Vision-IPR offering services in the management of innovation and IPR. Parallel to his professional consulting, he is involved in academic research in IPR and teaching in various institutions in India and abroad. He has been a consultant to WIPO for IPR capacity building programs since 2001. He held the Ministry of Human Resources Development IPR Chair Professorship at Tezpur University, Assam, India from May 2012 to June 2017. He is presently Visiting Professor in the
Rajiv Gandhi School of Intellectual Property Law, Indian Institute of Technology Kharagpur, India. He is also Co-IP in the National Digital Library of India Project (NDLI)and Advisor to IIT Jodhpur. He was Hon. Scientific Consultant to the Office of the Principal Scientific Adviser, Government of India for over a decade till January 2018.
He is a member of the International Editorial Board of Elsevier Journal "World
Patent Information". He has 50 publications in technical fields and over 60
publications in IPR including 6 books in the field of IPR. In February 2011 he was awarded "The Chemtech Pharma-Bio World Award for outstanding contribution in the field of Intellectual Property". In 2014, "LEGAL ERA" honored him with "The Lifetime Achievement Award" for his continued contribution in the field of IPR. His present research interests are in the Interface of Innovation, IP and Competition Law; IP issues in AI; IP related to Digital Libraries; IP Mediated Innovation Value Chains; IP and socioeconomic Development.
PRESENTATION
Intellectual Property Rights Challenges for the Networking of Libraries, Information and Knowledge Centres