9TH – 11TH DECEMBER 2019
SEMINAR HALL – IIT DELHI, INDIA
SCHOLARLY KNOWLEDGE GRAPH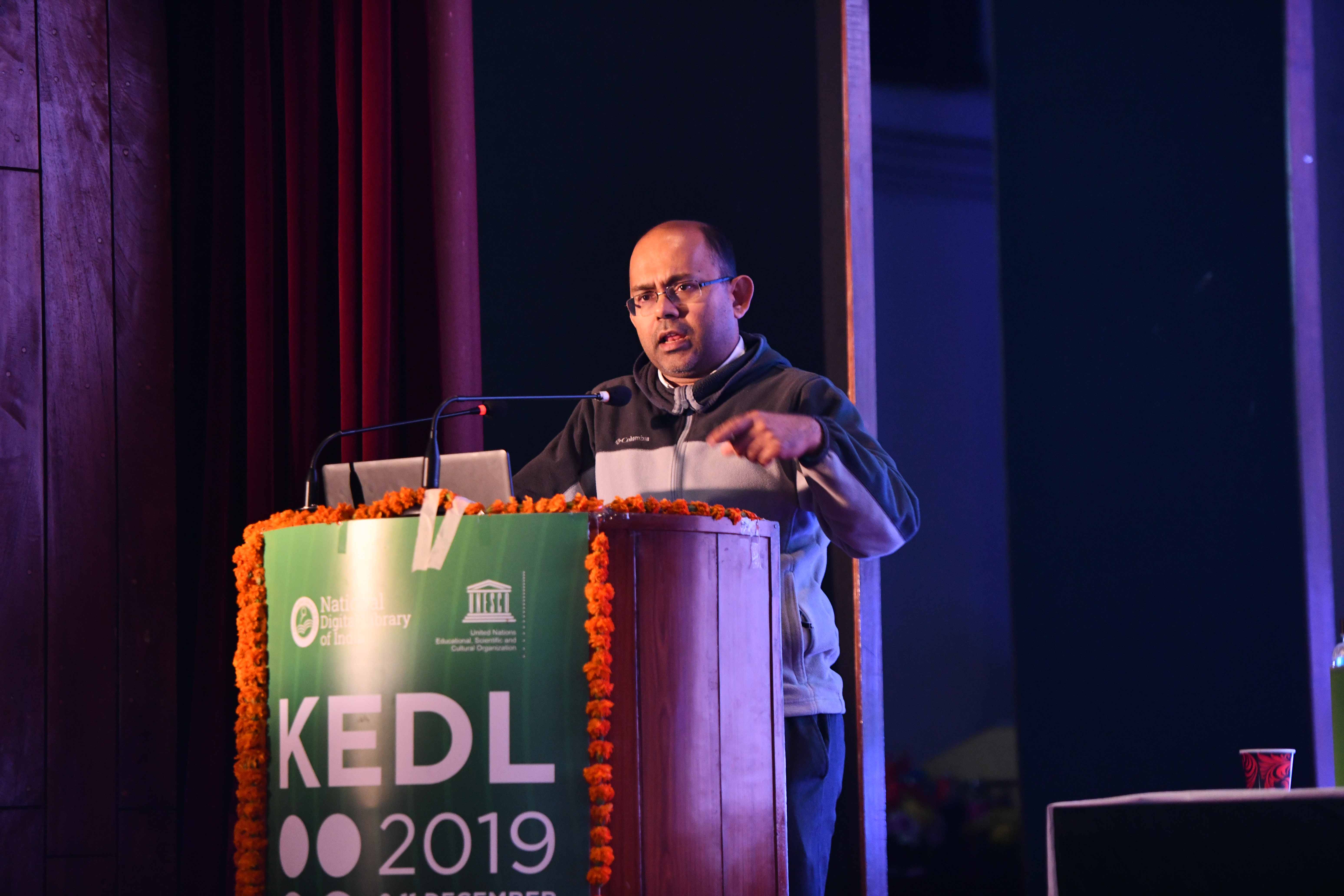 PRASENJIT MITRA
ASSOCIATE DEAN FOR RESEARCH AND PROFESSOR ,
COLLEGE OF INFORMATION SCIENCES AND TECHNOLOGY,
THE PENNSYLVANIA STATE UNIVERSITY
Prasenjit Mitra is the Associate Dean for Research and Professor in the College of Information Sciences and Technology.  His current research interests are in the areas of artificial intelligence, health informatics, big data analytics, applied machine learning, and visual analytics. In the past, he has contributed to the areas of data interoperation, data cleaning, and digital libraries especially in tabular data extraction, and citation recommendation.
Mitra received his Ph.D. from Stanford University in 2004, his M.S. from the University of Texas at Austin in 1994, and a B.Tech.(Tons.) from the Indian Institute of Technology, Kharagpur in 1993.  At Penn State, he has pursued research on a broad range of topics ranging from data mining on the web and social media, scalable data cleaning, political text mining, chemical formula and name extraction from documents, and the extraction of data and metadata from figures and tables in digital documents.
He was the principal investigator of the DOES project funded by the NSF CAREER Award. He has also been the co-principal investigator of the CiteSeerX, ChemXSeer, and ArchSeer digital library projects, the Regional Visualization and Analytics Center (NEVAC), and the GeoCAM visual analytics projects. Mitra serves as the director of the Cancer Informatics Initiative at Penn State. His research has been supported by the NSF, Microsoft Corporation, DoD, DHS, DoE, NGA, and DTRA.  Mitra has co-authored approximately 180 articles at top conferences and journals. He has supervised over 15 Ph.D. students; and several M.S. students.
ABSTRACT
Knowledge graphs anchor entities and capture their relationships.  They have improved the performance of search engines on a variety of tasks including information retrieval and a host of text mining and natural language processing tasks.  We have shown that a two-step query answering and re-ranking procedure performed using citation networks containing papers, authors, and venues improve the quality of the retrieved answers [1].  Tools such as Korona partition knowledge graphs of researchers, conferences, and papers in the semantic web area to identify scholarly communities [2].
Modern digital libraries have not utilized knowledge graphs to their fullest extent.  Despite proposed methods that can structure documents as knowledge graphs using connected digital objects such as OAI-ORE [4], current documents in digital libraries are still essentially digitized versions of paper documents.  The flexibility and rich structure that can be achieved by using a network of connected digital objects and their hierarchies is not currently used.   However, progress has been made by Jaradeh, et al.[3] who proposed an Open Research Knowledge Graph (ORKG)  "an infrastructure for the acquisition, curation, publication and processing of semantic scholarly knowledge", and released their system online, which can be used to interact with scholarly data as well as input user-generated content.  It uses both automated information extraction as well as crowdsourced information. A similar effort by Färber has produced the MAKG, a knowledge graph using data based on the Microsoft Academic Graph [5].
—————————————————————————————————————————————————————————————————
Totti, L. C., Mitra, P., Ouzzani, M., & Zaki, M. J. (2016, April). A query-oriented approach for relevance in citation networks. In Proceedings of the 25th International Conference Companion on World Wide Web (pp. 401-406). International World Wide Web Conferences Steering Committee. 2. Vahdati, S., Palma, G., Nath, R. J., Lange, C., Auer, S., & Vidal, M. E. (2018, September). Unveiling scholarly communities over knowledge graphs. In International Conference on Theory and Practice of Digital Libraries (pp. 103-115). Springer, Cham. 3. Jaradeh, M. Y., Oelen, A., Farfar, K. E., Prinz, M., D'Souza, J., Kismihók, G., … & Auer, S. (2019, September). Open Research Knowledge Graph: Next Generation Infrastructure for Semantic Scholarly Knowledge. In Proceedings of the 10th International Conference on Knowledge Capture (pp. 243-246). ACM. 4.  Open Archives Initiative Object Reuse and Exchange. http://www.openarchives.org/ore/1.0/toc
PRESENTATION
Scholarly Knowledge Graph